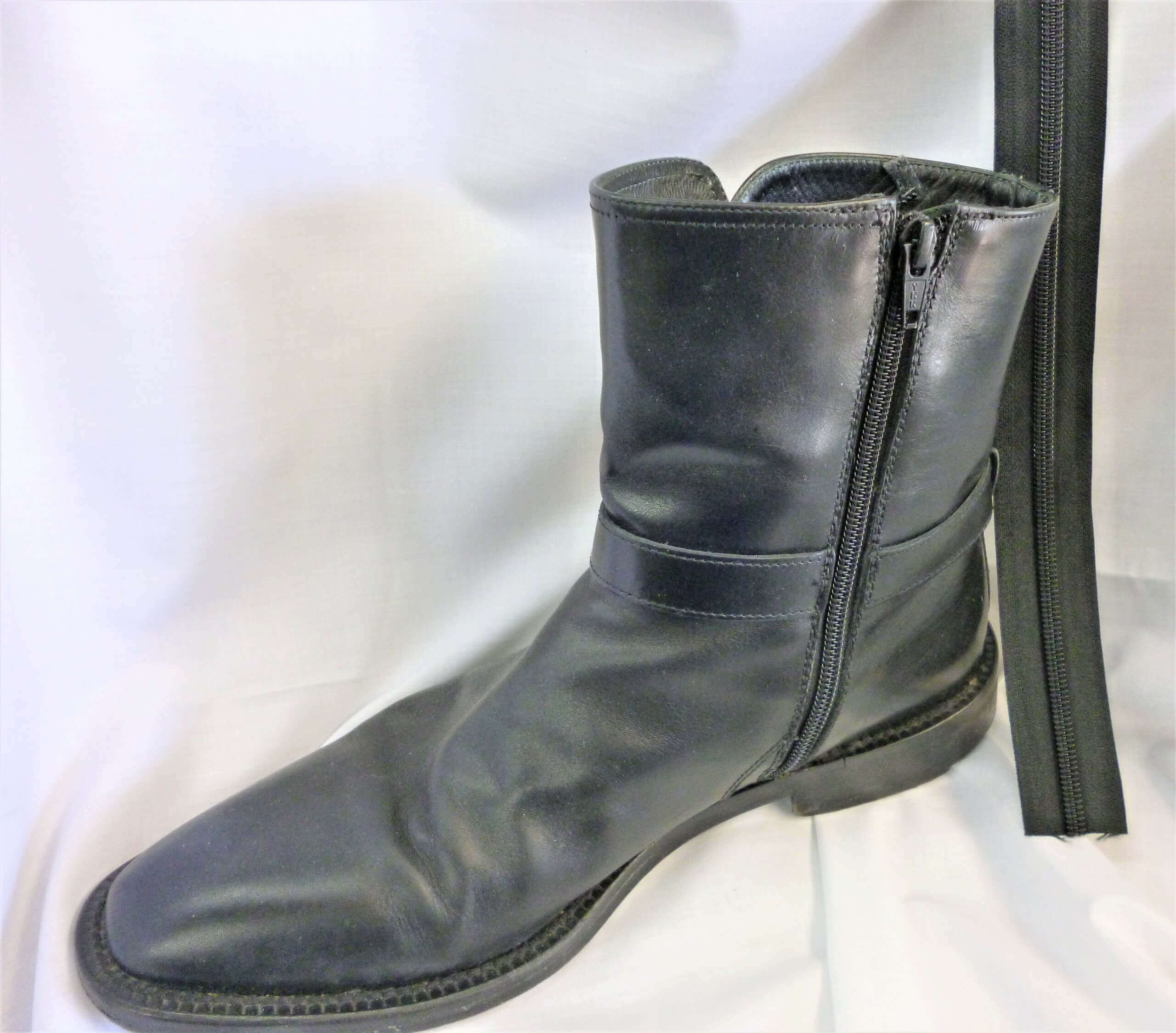 When it comes to shoes or boots, we do it all, as its our forte. Your favorite boot needs a new zip or just a adjustment of the zip, we've got you covered.
With bags, we may be able to help, if it is not a very complex job. Here is a simple explanation of 'Zip Repairs' and its cost.
Zips can either be made of Metal or Nylon teeth that are attached to a strip of fabric which is stitched on the opening of the bag. If everything is intact, upon pulling on the Zip tab or Slider the zip closes shut  (Zip up).
If even a single 'tooth' of the zip is broken or missing, the zip does not work properly and needs a full Zip replacement (which usually costs $50 – $150). The teeth on Metal Zips are more prone to break as they are not stitched to the fabric, unlike their nylon counterparts. As such we only use nylon zips as replacements.
As the zip is used over time, the zip tab or slider can become worn or jammed. This will cause the zip to not close shut as it should. We can, in most cases offer a 'Slider replacement' for $20 – $30.
In most cases we do not replace the zips on large suitcases, luggage or golf bags.
We recommend bringing the item in store so we can assess the work required to be done.
I needed a leather shoulder strap replacement for my Coach handbag. I travelled from West Auckland based on reviews of others. I was delighted to find they not only had a great leather strap but they fitted it for me immediately. Great service, great leather strap. Well worth travelling to. Highly recommend. – Ann
Awesome, friendly, quick service.
Always happy to help.
I would highly recommend Alex the Cobbler 🙂 – Delwyn
I had two pairs of very worn shoes repaired, was so impressed with the outcome, they were as good as new. – Lucia
These guys are very helpful, great service – Brian
Thank you for the high quality and amazing work done on my Valentino heels and leather boots! Highly recommend! – Nicole
Amazing service! Super friendly and extremely professional. Got a Louis Vuitton bag repaired from them and they did an amazing job. Highly recommended. – Ismail