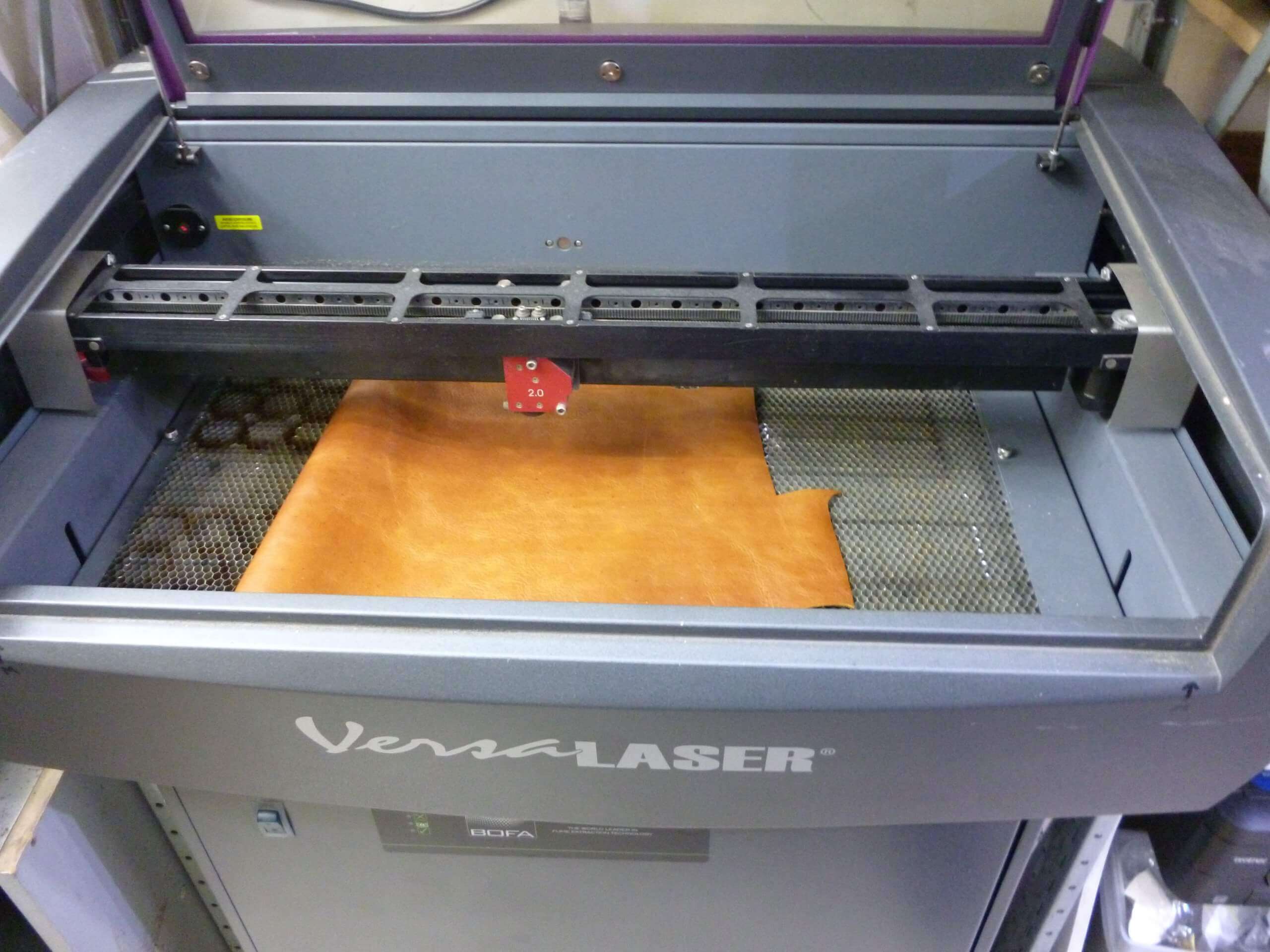 Our 50 watt CO2 laser engraver from UNIVERSAL LASER can accommodate items up to 600 mm x 300 mm with 50 mm max height.
Unlike stamping which involves using a thin foil of coloured metal pressed on to the leather, engraving is without any added colour. It is more permanent as it is burnt on to the top surface, exposing the under surface of the leather.
So for wallets, small bags, belts, and all leather goods that fit in our machine we offer leather engraving services, which include choice of over a 100 fonts, customized logos, signs and symbols.
We have extensive contacts in the engraving industry, so if we can't do your job, we will guide you to someone who can. Inquiries are welcome.
Please Note: All leather engraving is done at the customers risk, as different leathers have different results varying by colour, depth, visibility, etc.
I needed a leather shoulder strap replacement for my Coach handbag. I travelled from West Auckland based on reviews of others. I was delighted to find they not only had a great leather strap but they fitted it for me immediately. Great service, great leather strap. Well worth travelling to. Highly recommend. – Ann
Awesome, friendly, quick service.
Always happy to help.
I would highly recommend Alex the Cobbler 🙂 – Delwyn
I had two pairs of very worn shoes repaired, was so impressed with the outcome, they were as good as new. – Lucia
These guys are very helpful, great service – Brian
Thank you for the high quality and amazing work done on my Valentino heels and leather boots! Highly recommend! – Nicole
Amazing service! Super friendly and extremely professional. Got a Louis Vuitton bag repaired from them and they did an amazing job. Highly recommended. – Ismail