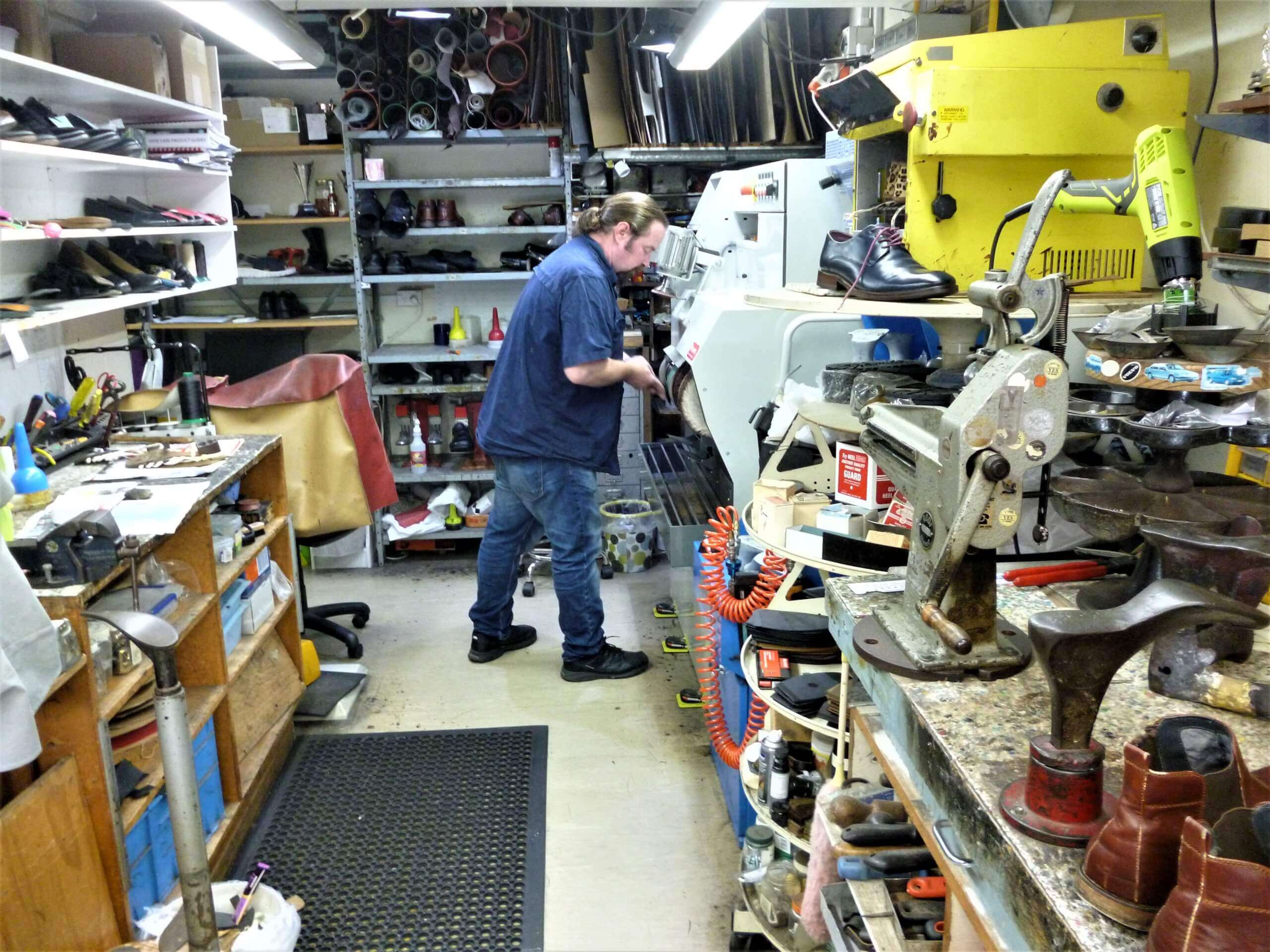 We believe that the three key ingredients for top notch repairs are Man, Machine and Materials.
Your shoes and Boots will be handled only by Karl or Rushad who have over 48 years of experience between them. Most of us have had the unfortunate experience of being served by inexperienced and/or unqualified trades people, not to mention the outright negligent and greedy ones. You can be rest assured that will not happen in our shop.
Please refer to our guarantee page and testimonials for further reassurance. Our motto since 1981 has been "Our customers recommend us" and we believe that our customers are our best advertisement.
We love using our modern, good quality European manufactured machinery producing well finished repairs.
Transparency that translates into fair pricing and lifelong customer relationships.
This can also be said about the materials that we use. Most of our rubber heels and soles come from the TOPY factory in France. While the rest are from German, Italian and Spanish imports. Check out our Gallery page to see some of the shoe care product range and materials.
Though we remain uncompromising in attention to detail, we remain very competitive in our pricing for heel repairs, sole repairs, small jobs like patching, gluing, stitching etc.
 We carry an extensive range of shoe care products like polishes, dyes, waterproofing sprays, cleaners and laces. Some of the worlds finest brands like Saphir, Dasco, TRG and Dr Scholl are retailed in store.
Please visit www.footcom.co.nz/product-category/shoe-care to view the full range of shoe care products that we retail.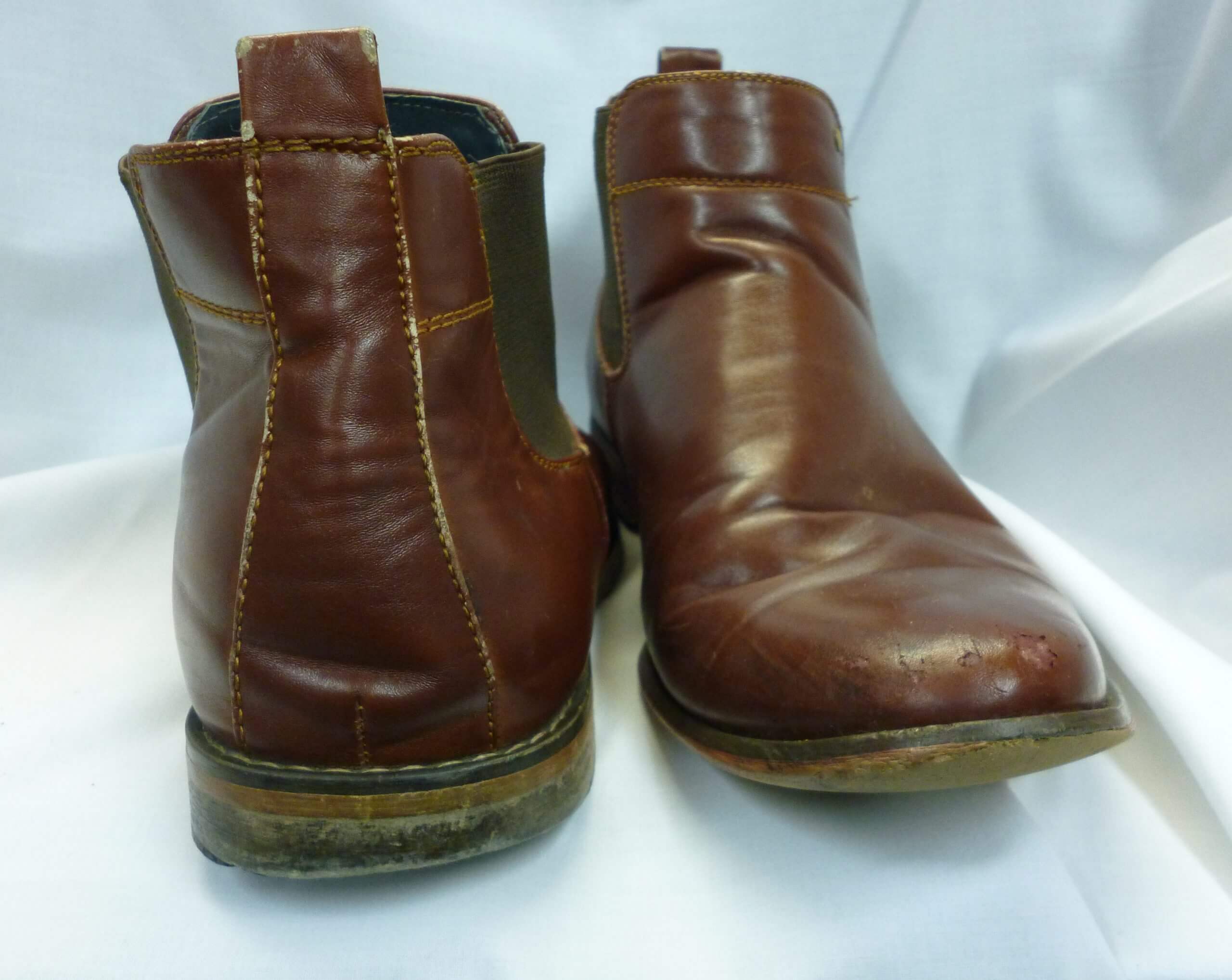 Before Repair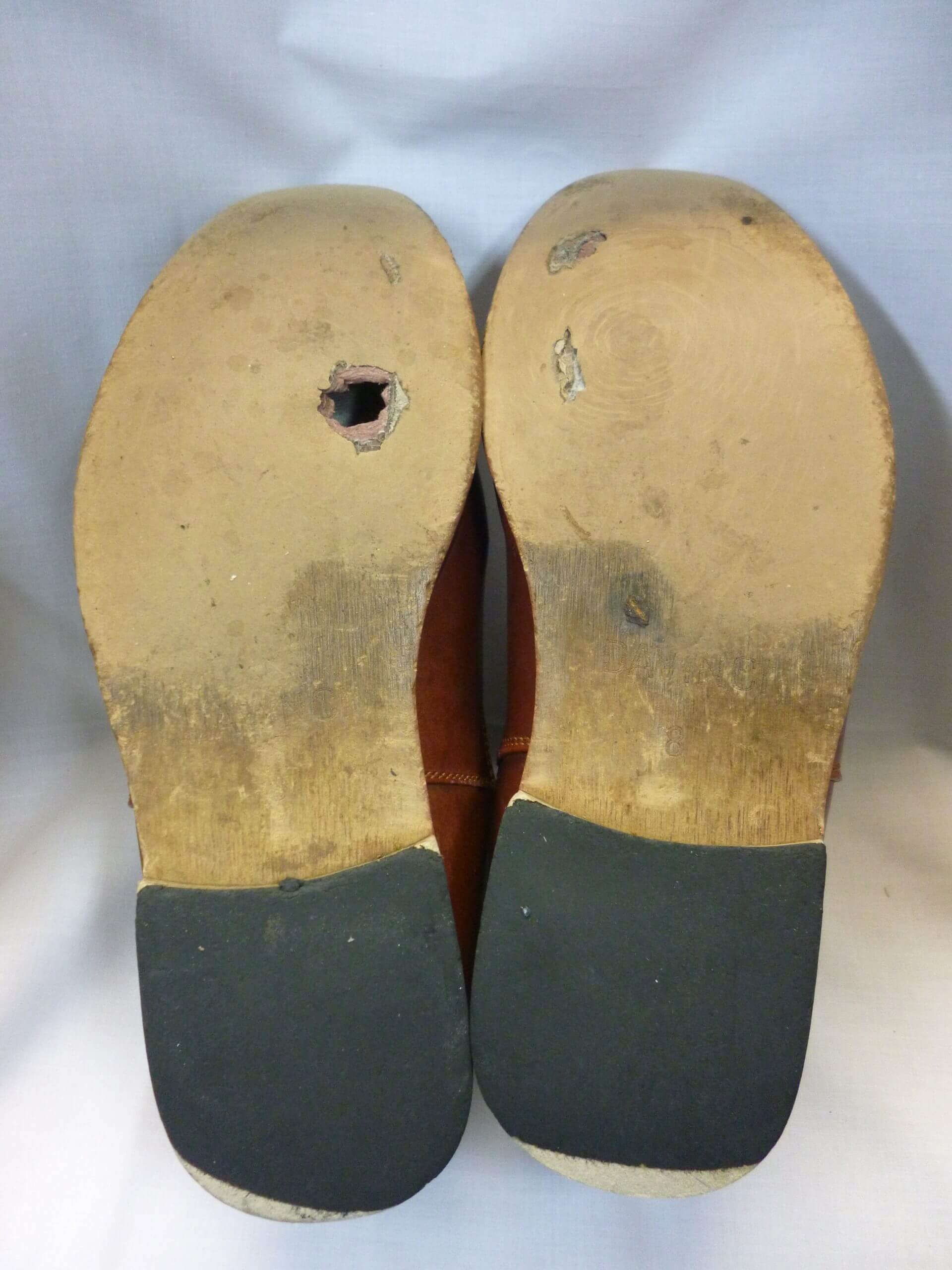 Holes in Soles
Shank and insole replacement
Sole stiching
Patch and glue
Sole and heel press
Finished soles
Polished after repair
I needed a leather shoulder strap replacement for my Coach handbag. I travelled from West Auckland based on reviews of others. I was delighted to find they not only had a great leather strap but they fitted it for me immediately. Great service, great leather strap. Well worth travelling to. Highly recommend. – Ann
Awesome, friendly, quick service.
Always happy to help.
I would highly recommend Alex the Cobbler 🙂 – Delwyn
I had two pairs of very worn shoes repaired, was so impressed with the outcome, they were as good as new. – Lucia
These guys are very helpful, great service – Brian
Thank you for the high quality and amazing work done on my Valentino heels and leather boots! Highly recommend! – Nicole
Amazing service! Super friendly and extremely professional. Got a Louis Vuitton bag repaired from them and they did an amazing job. Highly recommended. – Ismail